Selling Your Home - Practical Information
Caldwell & Associates Realty Ltd., Brokerage offers over 30 years of knowledge in the Ottawa Real Estate market, we welcome the opportunity to provide you with an evaluation based upon the local market and local trends, along with the documentation to support our opinion. In addition to our opinion, we also provide a computer generated Comparative Market Analysis (CMA) that will show what similar properties have sold for in your area.

For a CMA of homes in your neighbourhood, or to ask about recently sold or listed properties you are welcome to contact our office at 613-744-5525.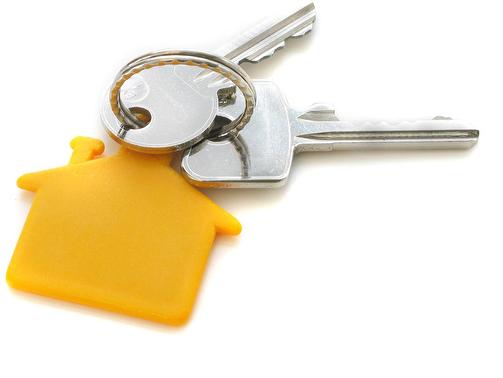 Price it to sell
Setting a selling price for your home is a tough decision, but a very important one. Of course you want to realize the best return on your investment as possible. You don't want to ask too little, and have prospective buyers think there could be something wrong; and, you don't want to ask too much and have your listing sit for ages without selling. To sell your home quickly and at a price with which you will be happy with, here are some tips.
Too high.
If your asking price is too high, you run the risk of buyers filtering out properties that exceed their budgets.  Caldwell and Associates can guide you so your property is not a casualty of "overpricing".  Dropping the price drastically, or by increments can be interpreted in many ways. Some prospective buyers may think you are desperate to sell, or there is a problem with the property.  It is better to come-up with a reasonable price right from the start. 
Too low.
Pricing a property too low can pose problems as well, although, this strategy can be effective in the right market. In a hot market, a low price can actually spark multiple offers, which is great for you! A "bidding war" will only drive-up the price.  In a steady or slower market your property could be overlooked, because it does not fit within the search parameters that a potential buyer's budget suggests.  You do not wish to jeopardize missing a key demographic. If the homes in your area are selling for $400,000-500,000, and you list your property at $350,000, those wanting to move to your area will be looking within the neighbourhood's known price range.

Caldwell and Associates can advise you on the type of market you will be working within, and develop a strategy to suit both you and the real estate market place.
Just right.
Setting a price that is "just right" can be an arduous task.  With the assistance of Caldwell and Associates the process can be less daunting. There is no set formula; the key to selling is listing your house for its value, a value that can be perceived and accepted by buyers. We can recommend a list price determined by our experience based-knowledge, a market assessment and local trends that will interest prospective buyers.  If our recommended price differs from what you have in mind, it is a good tactic to test the market with whichever price you ultimately choose.  The activity that is generated by the list price within the first week will provide a good assessment of what the market will bear. After evaluating the first week's activity, it is critical to act decisively to the market.
Put emotion in check.
In order to act decisively, although very difficult to do, is to take a neutral position when looking at your home. Try to turn your thought process from looking at "your home" to looking at "a house". Whether you built your home from the ground-up, laboured over renovations, or packed it with memories, an emotional attachment is of significant value to you and can be "owned" only by you.  Once you remove this value you are looking at a house.  Perhaps one of the most difficult challenges in the selling process.
 
Trademarks owned or controlled by The Canadian Real Estate Association. Used under licence.